Hydration is the cornerstone of beautiful skin. The HydraFacial MD® is a multi-step hydradermabrasion procedure that combines cleansing, exfoliation, hydration, and the introduction of antioxidant serums simultaneously. This short and easy treatment improves the appearance of fine lines, wrinkles, congested pores, and hyperpigmentation while gently revitalizing and nourishing skin.
Achieved With the HydraFacial MD®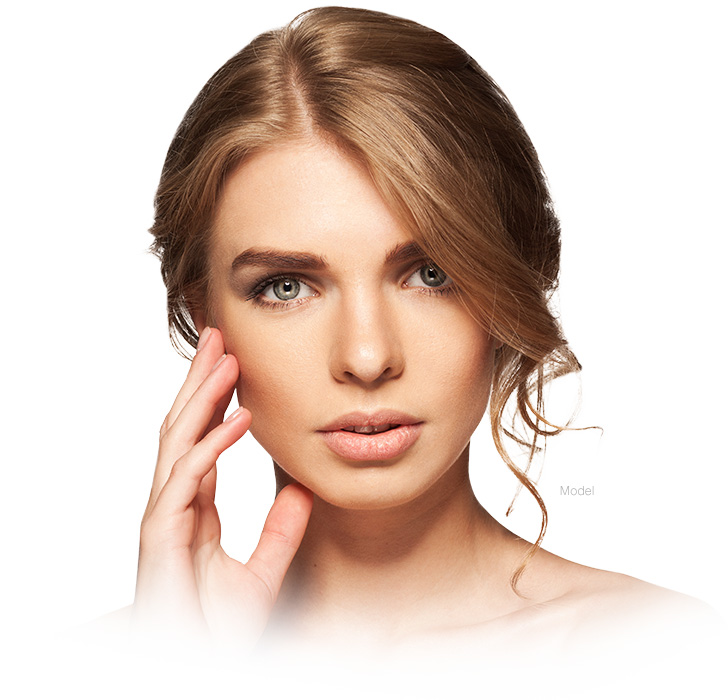 Clearer, More Beautiful Skin
The HydraFacial MD® rids your skin of impurities while using antioxidant serums to treat brown spots, hyperpigmentation, tone and texture irregularities, congested or enlarged pores, and oily skin. This all-in-one procedure is sure to boost your complexion and leave you glowing with flawless, healthy-looking skin.
Increased Hydration
Much of your skin woes stem from dry, unhealthy skin. Hydradermabrasion returns hydration to your complexion, which allows you to leave the office feeling as refreshed as you look. The HydraFacial MD® rejuvenates a dull and tired complexion and transforms it into soft and supple skin.
Treatment of Fine Lines and Wrinkles
Treatments with the HydraFacial MD® reduce the appearance of fine lines and wrinkles across your complexion. Embrace younger-looking skin with repeated treatments of the HydraFacial MD®.
Addressing Your Concerns
Recovery

The HydraFacial MD® requires no downtime, and you will not feel any discomfort. You can put makeup on and return to work and your normal activities immediately following the treatment.

Scars

The HydraFacial MD® is a nonsurgical treatment that doesn't involve any incisions. Therefore, no scars or irritation will result.

Cost

The cost of the HydraFacial MD® treatment varies depending on the number of treatment sessions you require. The staff at Aspire Medispa will be happy to provide you with an accurate cost estimate.

Pain

The HydraFacial MD® is non-invasive and non-irritating. The cool feeling of the treatment is soothing, moisturizing, and very comfortable. You will not experience any discomfort, redness, or irritation.
Frequently Asked Questions
Is the HydraFacial MD® suitable for all skin types?

The HydraFacial MD® can benefit most skin types, including aging, thin, ethnic, dry, or oily skin.

---

What can I expect from my results?

Results from the HydraFacial MD® are evident immediately following the procedure. You can expect to experience clearer, more beautiful and hydrated skin for at least five to seven days following the treatment.

---

How many treatments will I need?

Most patients generally undergo a series of six treatments to reach optimal results in the reduction of fine lines, wrinkles, hyperpigmentation, and congested skin. Following the initial treatment series, most patients maintain results with a HydraFacial MD® session every four to six weeks.

---

How does this treatment work?

The HydraFacial MD® is a multi-step process meant to improve skin quality and tone. The skin is initially cleansed and exfoliated with the hydradermabrasion machine. Impurities are then dislodged and vacuumed away while antioxidant and vitamin serums are introduced to provide hydration, which all results in the enhancement of skin quality.

---

How long is the procedure?

The HydraFacial MD® is a fast and efficient treatment that takes less than 15 minutes.

---