REGENICA®
The Regenica® skin care system is made with the power and promise of regenerative science. Clinical studies prove that when used consistently, Regenica® improves the appearance of fine lines and wrinkles, reduces the appearance of pores, evens out skin tone, and reveals a more radiant complexion.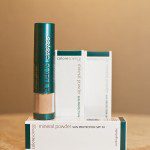 COLORSCIENCE
Colorscience Sunforgettable SPF 30 is a lightweight mineral powder with a barely- there feel that provides safe and non-irritating instant broad spectrum UVA and UVB protection. This breakthrough formula is safe for all ages, and is free from odor, dyes, talcs, fillers and perfume. Recommended by leading dermatologist and makeup artists, the self-dispensing and easy-to-use retractable powder brush makes this sheer formula easy to apply and reapply throughout the day.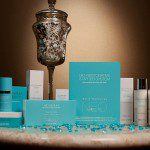 NEOCUTIS
Discovered through years of medical research conducted for wound healing and burn treatments, Processed Skin Cell Proteins, or PSP, is an exclusive and proprietary skincare ingredient developed by leading Swiss researchers and available by NEOCUTIS skincare products. This proprietary technology helps reduce the appearance of fine lines and wrinkles, enhances skin firmness, and improves skin texture, tone and luminosity for renewed radiance.
NEOCUTIS uses cultured fetal skin cells to obtain an optimal, naturally balanced blend of proteins which include Human Growth Factors, Cytokines and Interleukins for beautifully ageless skin. All NEOCUTIS products are formulated to enhance the skin's natural beauty by soothing stressed and irritated skin, ultimately diminishing the visible signs of skin aging.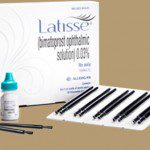 LATISSE®
LATISSE® is the first and only FDA-approved prescription treatment for hypotrichosis, inadequate or not enough eyelashes, growing them longer, fuller and darker. It is also the only FDA-approved treatment clinically proven to grow lashes, and is the only lash growth product of its kind available by prescription.
LATISSE® solution is a once-a-day treatment you apply topically to the base of your upper eyelashes. LATISSE® affects the growth cycle of each eyelash by enhancing the length and accelerating the growth of new lashes. Many patients start to see more length in as little as 4 weeks. Over a period of 16 weeks, 78% of study participants saw an improvement in the length, fullness and depth of color of their lashes. Consult your physician to see if LATISSE® is right for you and start enjoying some fringe benefits.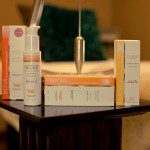 NEOVA
Neova SmartSunscreens are the best defense against skin photodamage, providing complete daily photoprotection. Their DNA Damage Control sunscreens defend against UV insults with the newest, most powerful technology: liposome encapsulated DNA repair enzymes. Their breakthrough DNA repair technology with light activated enzymes helps reduce the appearance of photodamage while zinc oxide and titanium dioxide provide high performance physical defense from UVA/UVB rays.
DNA Damage Control ACTIVE – A fast-absorbing water resistant physical sunscreen for the face and body, ideal for everyday use and ultra active wear.
DNA Damage Control SILC Sheer 2.0 – An advanced physical sunscreen for the face with the cosmetic benefit of skin-perfecting sheer tint that evens out skin tone. This smarter, brighter new formulation features two physical sunscreens, two light-diffusing factors and EGT, a hyper-antioxidant for enhanced protection and luminosity. Perfect alone or as an under-makeup primer.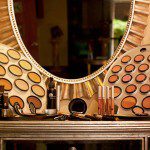 GLOMINERALS
Perfect skin isn't a matter of luck; it's a matter of science. GloMinerals makes science beautiful by infusing their formulations with a blend of Vitamins A, C, E and green tea extract. This blend provides nutrients that maintain the health of your skin while protecting it from further damage.
GloMinerals is a makeup system uniquely formulated for skin care professionals and their clients. These advanced formulations combine pharmaceutical-grade ingredients, natural high-pigment minerals and the power of antioxidants to cover and help correct and protect the skin. GloMinerals cosmetics deliver unsurpassed coverage, broad spectrum UV protection and help combat free radical damage. This clinical mineral makeup line is preferred by dermatologists and leading skincare professionals worldwide.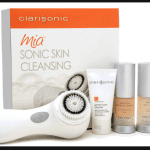 CLARISONIC® MIA
While cleansing is the first step in any skin care ritual, it is often overlooked. Typical manual cleansing can leave behind dirt and oil trapped in pores. This build-up can damage the appearance and health of your skin and keep your skin care products from working like they should.
From the lead inventor of Sonicare®, the Clarisonic® Skin Cleansing System uses a patented sonic frequency of more than 300 movements per second to gently, and thoroughly remove 6 times more makeup and 2 times more dirt and oil than cleansing with your hands alone.
After 8 weeks of using the Clarisonic® as part of a skin-care regimen, patients reported improvement in firmness, tightness, elasticity, appearance of skin health and evenness of skin tone. They also reported improvement over manual cleaning in the appearance of fine lines and wrinkles, softness and pore size.

PERCENTAGE OF PARTICIPANTS IN AN 8 WEEK STUDY REPORTED AN:
83% improvement in skin
69% reduction of dry patches
70% fewer blemishes
81% more effective cleansing
68% decreased appearance of pore size
The Clarisonic® Mia is only available through skin care professionals. Each Clarisonic® Mia can be customized to your personal skin needs with 4 different speed settings and 5 different brush heads. The Clarisonic® Mia can be used as part of a daily skincare regimen to provide smoother feeling and looking skin. Ideal for all skin types, the Clarisonic® Mia is used and recommended by leading dermatologists and cosmetic surgeons.
Clarisonic® believes very strongly in product quality and in quality assurance processes; each unit is subjected to rigorous inspections and test procedures and every Clarisonic® Mia comes with a 1-year warranty. If you are for any reason dissatisfied with the purchase of your Clarisonic®, return it within 30-days for a 100% money back guarantee.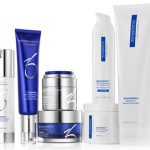 ZO® SKIN HEALTH
ZO® Skin Health mission is to create & maintain healthy skin for life – for all patients. Their products are formulated & developed to do just that. Guided by Dr. Zein Obagi, a practicing dermatologist, their product development team is constantly reviewing market trends, sourcing new ingredients and formulating products that will provide patients with visible results.
The dynamic bond between science and skin health is the essence of ZO® Skin Health. Our comprehensive and continuous work in skin health solutions utilize the best of what science has to offer to improve our skin's natural functions that prevent or resolve many disorders. We look to science for developing products that create and maintain healthy skin for life – for all patients.