Since your skin is your largest organ, it is liable for a significant amount of concern. Even though many skin irregularities are purely cosmetic, they still cause lasting dissatisfaction and insecurity. The Vbeam® Perfecta pulsed dye laser can treat a collection of vascular, pigmented, and nonpigmented lesions on any area of the body.
This treatment delivers gentle but intense bursts of light into the skin that are absorbed by the pigmented areas and blood vessels in the dermis (the deeper layers of the skin). The treatment is safe and delivers results right away.
What Are the Benefits of the Vbeam® Pulsed Dye Laser?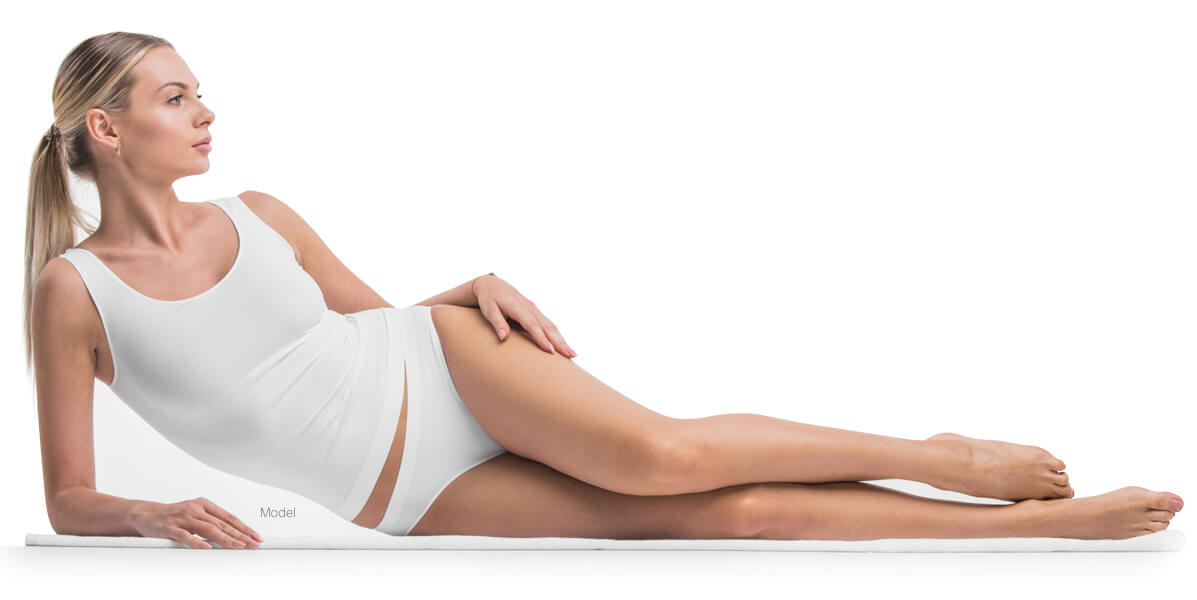 Improved Facial Skin Tone & Texture
The Vbeam® Perfecta is your one-stop-shop for all of your facial skin concerns. This noninvasive treatment erases signs of aging like wrinkles, brown spots, redness, and uneven pigmentation. This treatment also addresses deeper concerns like birthmarks, freckles, rosacea, port wine stains, and acne scars.
Full Body Coverage
The Vbeam® Perfecta pulsed dye laser goes beyond facial skin concerns. This unique and safe laser treatment effectively reduces the appearance of stretch marks, warts, psoriasis, spider veins, and other leg veins. No matter what area of your body you're concerned about, the Vbeam® Perfecta can treat it.
Immediate Results
The Vbeam® Perfecta makes noticeable repairs after the first treatment session. In minutes, you can witness the elimination of skin concerns that have been present all of your life or that took years to develop. Additional treatment sessions with the Vbeam® will enhance your results further.
Have Any Concerns About the Pulsed Dye Laser?
Cost

The cost of your treatment with the Vbeam® Perfecta pulsed dye laser is dependent on the size and depth of the treatment area as well as the recommended number of sessions.

Scars

The Vbeam® pulsed dye laser is a noninvasive skin treatment that can restore a more youthful and evenly toned complexion. This treatment does not require incisions or ablation of the skin. Therefore, there will be no scarring following treatment with the Vbeam® Perfecta.

Pain

Treatment with the Vbeam® Perfecta is not painful and does not require any downtime. Most patients compare the feeling of the treatment with a warm or tingling sensation. Candela's Dynamic Cooling Device™ further protects the skin.

Recovery

Some patients experience mild swelling and redness in the treatment area immediately following their Vbeam® laser session. This swelling and redness usually resolve within a few hours. On rare occasions, patients may develop purpura, a purplish bruise or rash that is common with laser treatments. This bruise is temporary and usually disappears after three to five days.
Frequently Asked Questions
What is the Dynamic Cooling Device™?

The Vbeam® pulsed dye laser uses a Dynamic Cooling Device™ (DCD™) to enhance patient comfort and safety during the treatment. This device uses cryogen-based liquids (liquefied gases that are kept at a very low temperature) to protect and cool the epidermis. Cooling bursts of DCD™ are emitted just before the laser pulse is delivered.

---

How can I prolong the quality of my results?

Results with the Vbeam® Perfecta can be seen after the initial treatment, but many patients benefit most from three to five treatment sessions spaced several weeks apart. Patients can maintain their results by protecting their skin from the sun, keeping their skin hydrated, following a healthy lifestyle, and undergoing maintenance treatments with the Vbeam® Perfecta.

---

Am I a candidate for the Vbeam® Perfecta?

The Vbeam® Perfecta is a unique all-inclusive laser appropriate for a wide array of skin/aging concerns, and it is safe for all skin types. Factors such as age, color, and type of skin lesion will determine how well the lesion can be removed.

---