With numerous skin care options available today, trying to find the best treatment for more youthful and healthy skin can be an overwhelming process. At Aspire Medispa, we make this process simple and comfortable by offering micro-needling with the Eclipse MicroPen® Elite.
What Is Micro-needling With the Eclipse MicroPen® Elite?
Eclipse MicroPen® Elite is a therapeutic and beautifying device that uses a popular technique called micro-needling. Micro-needling is a nonsurgical treatment that stimulates the natural regenerative process of the skin to achieve a smoother, more radiant, and blemish-free complexion.
What Can Micro-needling Do?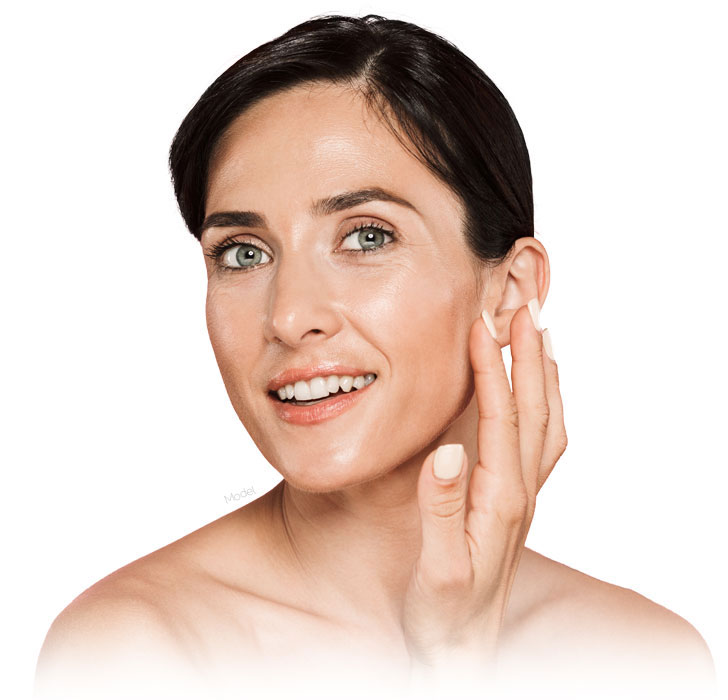 Smooth Skin Texture and Tone
Dark spots and rough skin can cause you to look older than you are. Eclipse MicroPen® Elite creates controlled micro-punctures in the skin to induce the production of collagen-rich tissue. New skin cells develop through the tissue's healing response and restore a soft skin texture and even skin tone.
Reduce Fine Lines and Wrinkles
Wrinkles, fine lines, and loose skin can create a tired and worn appearance. One of the benefits of micro-needling is reduced lines and wrinkles. Eclipse MicroPen® Elite can form tighter, smoother, and younger-looking skin by stimulating new collagen and elastin production.
Fade Acne Scars
Are you tired of the unflattering scars left behind by acne? Eclipse MicroPen® Elite treatment creates controlled micro-punctures that break up scar tissue. The micro-injuries will trigger healthy tissue formation in its place, fading acne scars and leaving you with blemish-free skin..
What Is the Process for Eclipse MicroPen® Elite Treatment?
What Can I Expect From My Consultation for Micro-needling?
Your aesthetic specialists are dedicated to detailed care and personalized treatment plans. During the consultation, your specialist will create an open dialogue about your cosmetic concerns and examine your skin to determine if Eclipse MicroPen® Elite is an ideal solution for your needs.
At Aspire Medispa, we are passionate about communicating with patients and educating them. Our aesthetic specialists, Shannon and Ali, will always be available for any questions you have, even after Eclipse MicroPen® Elite is determined to be right for you.
How Is Micro-needling Treatment Done?
Eclipse MicroPen® Elite is unique for its ability to perform automated micro-needling. First, a sterile cartridge with 12 extremely small micro-points is attached to the Eclipse MicroPen® Elite device. Sterile saline will then be applied to your skin, and the ideal pen position will be selected. Your specialist will gently make a shallow pass or deep pass with the micro-needling pen across your skin's surface. After the needles make micro-injuries in the treated area, the skin's natural elastin and collagen production will be prompted.
Is Micro-needling Painful?
A topical anesthetic will be applied before treatment to reduce any chances of discomfort or pain. Some patients may experience minor pain after treatment that can quickly be resolved with over-the-counter pain medication.
How Many Sessions of Micro-needling Do I Need?
Two or three micro-needling treatments spaced several weeks apart achieve the best results for most patients. However, patients with very minor signs of aging may only need one session. Patients with deep wrinkles or acne scars, stretch marks, or more significant signs of aging may need more treatments to achieve ideal results.
Our aesthetics specialists will help determine the number of treatments to meet your cosmetic goals.
Have More Concerns About Micro-needling?
How Long Does It Take to See Results From Micro-needling?

New skin cells will begin to generate in the days after treatment, revealing visibly smoother, tighter, and healthier skin in a couple of weeks after treatment. With the proper maintenance, the skin can continue to improve for up to six months after treatment. Eclipse MicroPen® Elite will leave your skin feeling and looking better than before.

How Long Does It Take to Heal From Micro-needling?

The skin will work quickly to heal and restore itself with new tissue in just 24 hours after micro-needling treatment. Because the skin will be sensitive during this time, patients should wait at least four hours after micro-needling before washing their face and use a gentle cleanser when they do. Sunscreen should be used daily to protect the skin as it heals and to prevent future damage.

Can I Go to Work Right After Micro-needling?

Eclipse MicroPen® Elite offers a hassle-free recovery process with little to no downtime. Patients who receive Eclipse MicroPen® Elite will be able to return to work, school, and normal activities immediately after treatment.

How Much Does Micro-needling Cost?

The cost of micro-needling with the Eclipse MicroPen® Elite can vary based on the practice location and the experience of those providing care. Micro-needling costs in Fresno can also vary based on the number of areas being treated.

A clear estimate of the cost of your Eclipse MicroPen® Elite treatment will be determined during your consultation.
Frequently Asked Questions About Eclipse MicroPen® Elite
Am I the right candidate for micro-needling?

How long does a micro-needling treatment take to perform?

A single Eclipse MicroPen® Elite session can take from 15 to 30 minutes. Your session time may be longer if several areas are being treated.

---

Are micro-needling results permanent?

The results of micro-needling are not permanent and, over time, can be affected by sun damage, the aging process, injuries, and other factors. Our aesthetic RN, Shannon Bigham, or our physician assistant-certified (PA-C), Ali Kunkel-Caplinger, may prescribe a maintenance program designed to prolong the effects of your treatment. This may include at-home

skin care products

that assist in the skin's healing process and overall health.

---

What are the side effects of micro-needling treatments?

All cosmetic procedures have the possibility of developing side effects. Patients who undergo Eclipse MicroPen® Elite treatment will likely experience some redness or irritation in the treatment area for up to a few days after their session. This is caused by the micro-injuries that were created during the micro-needling session.

---

What additional areas can micro-needling target?

In addition to treating the face and neck, the Eclipse MicroPen® Elite has the flexibility to treat the arms, hands, legs, abdomen, and back.

---

What treatments can be combined with Eclipse MicroPen® Elite?

During your consultation, our specialists will determine if additional treatments are ideal for your treatment plan.

Injectable treatments

can correct wrinkles and volume loss in the face, and

KYBELLA®

can be a complementary choice for patients who wish to address the appearance of a double chin. The

HydraFacial MD®

may be favorable to combine with micro-needling for patients with specific needs like skin dehydration, enlarged pores, and hyperpigmentation. If you suffer from scarring, read

our blog about the best treatments for facial scars

that you might want to combine with micro-needling.

---

How can I find out more about micro-needling?