Many patients who long to restore their youthful complexion turn to cosmetic procedures for help. While surgical procedures can address facial imperfections and produce smoother skin, some people prefer a less invasive method that can provide them with similar results. Fortunately, Dr. Chin and Aspire Medispa offer triniti™ Plus, a safe and effective laser treatment that can be used on most skin types to improve the overall appearance of your face without surgery.
What Can Be Achieved With triniti™ Plus?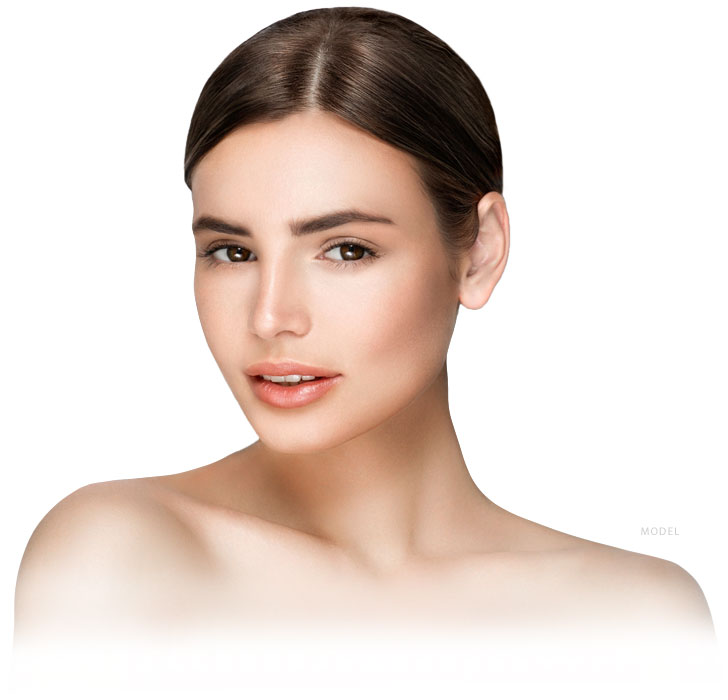 Youthful Appearance
The triniti™ Plus treatment combines three of today's most effective technologies for color correction, fine wrinkle treatment, and deep wrinkle treatment to help you achieve total facial renewal and a younger appearance.
Improved Skin Texture
The three treatment technologies of the triniti™ Plus skin series combine bi-polar radio frequency and light energies that heat the tissue within the treatment area to provide consistent and noticeable rejuvenation of the facial tissues.
Treats Multiple Facial Concerns
Each triniti™ Plus session includes the following treatments:
Color correction: This portion of the treatment can treat spider veins, age spots, uneven skin tone, and sun damage to create a rejuvenated facial appearance.
ReFirme treatment: Telltale signs of aging around the jowl, neck, under eyes, and nasolabial folds are targeted to produce a more youthful look.
Matrix IR fractional: This wrinkle treatment addresses moderate to severe wrinkles to produce a smooth and even skin texture.
Addressing Your Concerns
Cost

The cost of your triniti™ Plus treatment will be based on the extent of correction needed. Dr. Chin's staff will provide you with a detailed price quote and address any questions you may have during your scheduled consultation.

Scars

The triniti™ Plus is a nonsurgical treatment that does not require the use of incisions and leaves no scars after your procedure.

Pain

You may experience some minimal discomfort following your triniti™ Plus treatment that should subside after a few hours.

Recovery

Because triniti™ Plus is a nonsurgical procedure, you will be able to return to your normal activities immediately following your treatment.
Frequently Asked Questions
Am I a good candidate for triniti™ Plus?

Ideal candidates for triniti™ Plus must be in good health and have realistic expectations regarding their results. Dr. Chin or his staff will examine the condition of your skin to determine the best treatment options for your triniti™ Plus session.

---

How many sessions will I need?

You will need three to five sessions that are spaced between three and four weeks apart, and then a touch-up session may be required every six months. Our staff will personalize your treatment schedule for maximum results.

---

How long will triniti™ Plus treatment take?

Typically, triniti™ Plus is performed on an outpatient basis and can take 40 to 60 minutes to complete, depending on the individual and the level of correction needed.

---