The Aspire MediSpa Difference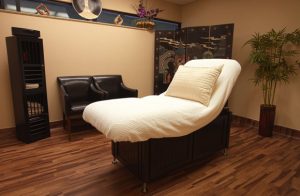 A medical spa is a place where patients can receive professional treatment and prevention techniques to improve skin quality, including reduced wrinkles, sun spots, skin laxity, volume loss, cellulite, and more. What sets the Aspire MediSpa above other medical spas is all that we have to offer with our state-of-the-art technology, expertise, and experience. With board-certified plastic surgeon Dr. Mark Chin as our medical director, utilization of the latest advanced technologies for every procedure, professional skincare products, and a highly skilled and experienced team of medical providers (including an aesthetic nurse and physician assistant) that conducts every procedure and interaction, the Aspire MediSpa offers the highest quality nonsurgical cosmetic treatments to help you look your best.
Advanced Technology
Below are some of the advanced technologies that we use at the Aspire MediSpa.
VISIA®
While your skin may appear healthy, it may have some damage and signs of aging that are as of yet undetectable by the naked eye. The VISIA® Facial Imaging and Analysis system examines and evaluates your skin to determine its health and presence of UV damage, dyschromia, redness, large pores, wrinkles, and acne. First, the VISIA® system will capture images of your face with standard, ultraviolet, and polarized lighting. Second, VISIA® will analyze the images. Finally, our professional consultants will interpret the results and explain what options are available for improving your skin's health. The VISIA® Facial Imaging and Analysis technology provides a completely customized and objective skin evaluation that allows our experts to recommend specific prevention or treatment techniques to keep your skin healthy, strong, and youthful.
UltraShape®
Plastic surgery procedures can eliminate stubborn body fat that does not respond well to healthy dieting and exercise, but UltraShape® is a non-surgical procedure that provides effective and permanent results with no downtime and no discomfort. The UltraShape® device transmits ultrasonic energy waves through the skin to selectively and immediately destroy the fat cells. The liberated fat is then absorbed and utilized as a fuel source in metabolism. The advanced technology in UltraShape® allows patients to successfully achieve noticeably improved body contours without surgery.
VelaShape® III
VelaShape® III is another advanced technology at the Aspire MediSpa that can improve the appearance of cellulite. Using combined infrared and radiofrequency energies to heat fatty tissues, VelaShape® III shrinks the fat cells and cellulite while a vacuum roller smooths out the skin. The result is a smoother skin texture with reduced cellulite as well as circumferential reduction in treatment areas such as the thighs, abdomen, and buttocks. VelaShape® III is also used to pretreat the area for UltraShape® or after liposuction to smooth and firm the treated areas..
Eclipse MicroPen®
The Eclipse MicroPen® is another technological advancement that uses automated micro-needling to treat fine lines, acne scars, and skin tone. The Eclipse MicroPen® creates controlled micro-injuries in the treatment area to promote collagen and elastin production, which work to repair skin damage and soften wrinkles.
Triniti Plus™
Triniti Plus™ combines technologies including elōs bipolar radiofrequency energy and light energy to improve skin color, wrinkles, and skin texture. This includes Refirme, eMatrix, and Fotofacial RF procedures. A single session can treat spider veins, age spots, deep wrinkles, sun damaged skin, uneven skin tone, rough texture, and more.
Ultherapy®
Ultherapy® is the first treatment that directs sound waves through the skin to the deeper tissues beneath. This treatment lifts and tightens the skin, promoting new collagen growth and counteracting the negative effects of aging and gravity. A single treatment session can lift the brows, refresh the eyes, and rejuvenate the face.
GentleLase Pro®
The GentleLase Pro-U® is an Alexandrite laser system for hair removal. This device uses a powerful new technology for greater ease of use, high performance, and complete patient satisfaction. With faster, safer treatment, the GentleLase Pro-U® can provide effective laser hair removal for all skin types.
HydraFacial MD®
HydraFacial MD® is a specially designed microdermabrasion treatment that simultaneously cleanses, exfoliates, extracts, hydrates, and protects the skin. With no discomfort and no downtime, the HydraFacial MD® provides a soothing, non-invasive skin treatment to soften fine lines, smooth wrinkles, unclog pores, reduce hyperpigmentation, and improve the texture and clarity of your skin. Results are visible after your first treatment, and you will see even more improvement after your first treatment series.
ActiveFX™ and DeepFX™ Fractional Laser Skin Resurfacing
Laser skin resurfacing has gone to the next level with the innovative technology of the ActiveFX™ and DeepFX™ procedures. The DeepFX™ procedure uses microbeams to target the deeper layers of the skin, stimulating tissue regeneration and collagen formation. The ActiveFX™ procedure also uses a fractional CO2 laser beam to peel the outer layer of skin so that a newer, healthier layer will regenerate. After a single treatment and one week of social downtime, skin tone and texture are remarkably more even and smooth. The ActiveFX™ and DeepFX™ treatments can be performed on the face, neck, hands, arms, and upper chest, and the results will continue to improve over the six months after treatment.
VBeam® Pulsed Dye Laser
The VBeam® pulsed dye laser can eliminate vascular lesions, uneven pigmentation, and other skin flaws. With VBeam®, light energy is transmitted into the skin and absorbed by the blood vessels or pigmented areas. You will observe a difference in your skin tone after only one treatment.
RevLite™ SI
Treatment for melasma, tattoos, and pigmented lesions is now possible with the RevLite™ SI. This advanced technology uses extended wavelength capability for more versatility to target all colors of tattoo inks and skin pigments. The RevLite™ SI makes continual micro-adjustments to change spot sizes with greater efficacy and increased patient comfort.
True Professionals
In addition to our professional products and advanced technologies such as those listed above, the Aspire MediSpa offers a truly professional experience. Knowledgeable professionals with extensive training perform and oversee every service. Dr. Mark Chin is a board-certified plastic surgeon and serves as medical director over all our medispa treatments. Shannon Bigham is an aesthetic RN with an impressive 20 years of experience, over 10 of which have been with us at the Aspire MediSpa. Ali Kunkel-Caplinger is our certified physician assistant and performs the skin care treatments as well. Our professionals are trained to perform injectable treatments such as BOTOX® Cosmetic, dermal fillers, and volumizers, laser treatments, and all other procedures at the Aspire MediSpa.
To learn more about the Aspire MediSpa difference and the treatments and procedures we can offer you, please call us at (559) 435-8477 or fill out our online contact form for more information. We look forward to helping you rejuvenate your appearance.