3 elōs® Technologies That Can Dramatically Improve Your Skin Quality
Posted September 15, 2022 in elōs® Laser Treatments, Laser Treatments
3 Minute Read: 
If you've always lived with problem skin, or issues have developed over the years, you may be considering your nonsurgical treatment options. 
If your reputable nonsurgical skin care provider offers the elōs® system, you owe it to yourself to explore these solutions.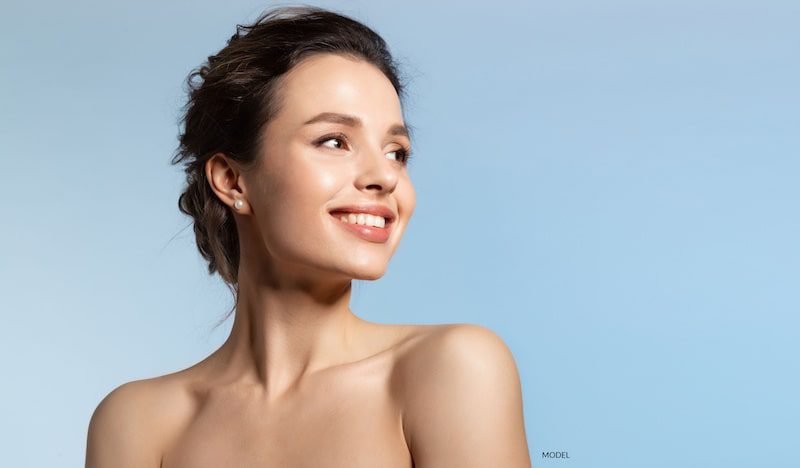 The elōs® family of advanced skin care treatments provides three revolutionary procedures that can dramatically improve the quality of your skin:
elōs® Plus FotoFacial

elōs® Sublative RF

elōs® SUBLIME
See below to determine which procedure is right for you.
1. elōs® Plus FotoFacial
The elōs® Plus FotoFacial treats blemishes, improves texture, and tightens skin painlessly without downtime by harnessing the powerful healing abilities of radio frequency (RF) and light energy.
The elōs® Plus FotoFacial can treat the following skin conditions and more:
Acne scars

Age spots

Enlarged pores

Freckles

Hyperpigmentation

Loose skin 

Rosacea

Sun damage

Wrinkles
The elōs® Plus FotoFacial requires no incisions, so there is no scarring. Any redness or swelling you may experience after treatment should last no more than a few hours.
While you will notice an improvement in your skin immediately after the first session, it may take up to six treatments over six months to see your desired results.
2. elōs® Sublative RF
The elōs® Sublative RF technology works by applying radio frequency energy deep into the skin through a handheld device that promotes rapid new collagen growth.
This procedure focuses on the treatment of discoloration and poor texture caused by several conditions, including: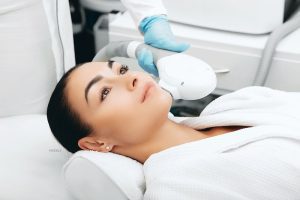 Freckles

Age spots

Spider veins

Acne

Rosacea
The elōs® Sublative RF device can be used on most skin types and can even be used to treat delicate, harder-to-target areas around the eyes. This technology can also improve the appearance of wrinkles and mild skin laxity.
Treatment with elōs® Sublative RF requires little to no downtime, though you may experience some soreness and redness for up to three hours following the procedure. Instructions about how to care for your skin after your elōs® Sublative will be provided.
You don't have to worry about scars with this treatment, and your most impressive results will be visible between three and five months following your procedure as more collagen in your skin is produced.
3. elōs® SUBLIME 
This FDA-approved treatment is also noninvasive and designed to treat facial skin without discomfort or downtime. 
Our elōs® SUBLIME combines radio frequency (RF) with infrared light. This device stimulates collagen production specifically to tighten skin while reducing fine lines and wrinkles.
This popular treatment is typically used on the face but can also improve the appearance of the skin on the upper arms, abdomen, and knees.
The elōs® SUBLIME is a pain-free, non-invasive procedure that involves no downtime. Occasionally, warmness and redness in the treatment area are experienced following treatment but should resolve within three hours. 
Find
Dramatic Skin Treatment Results
with
elōs®
in
Fresno, CA 
Dr. Mark Chin's Aspire Medispa offers a wide variety of advanced skin care procedures in Fresno, California, that can be received to achieve your cosmetic skin goals. 
Call us today at (559) 435-8477 with questions or to schedule a consultation.