Hosting a BOTOX® Party? Why You May Want to Think Twice
Posted September 03, 2021 in BOTOX® Cosmetic
3 Minute Read: 
So you and the ladies want to host a fun evening at someone's house where you have a provider performing BOTOX® Cosmetic injections. What harm can this cause, right? 
Well, there are some varying factors to consider when hosting a BOTOX® party or getting BOTOX® Cosmetic injections done at a party, so let's take a look at the risks in more detail.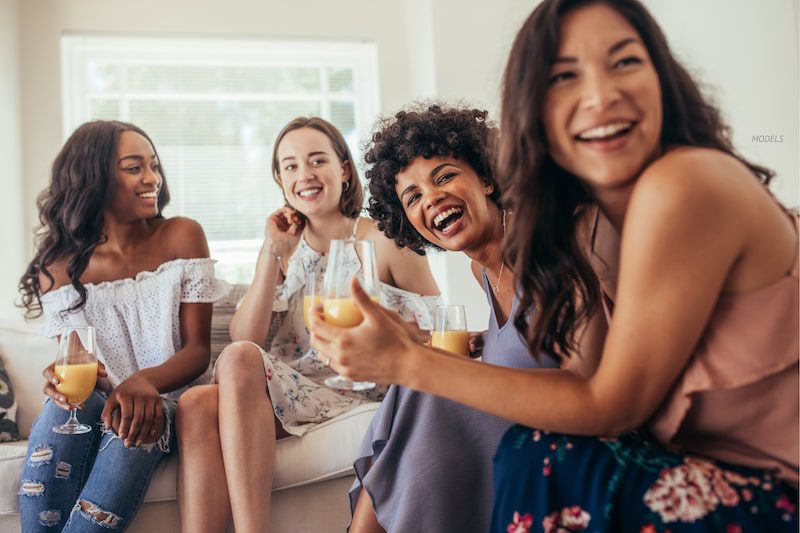 What Is a BOTOX® Party and Who Injects It?
Usually, a BOTOX® party will involve a group of ladies getting BOTOX® Cosmetic injections in various facial sites to remove wrinkles, including in the brow area, at the corners of the eyes, around the mouth, and in other areas. 
The social aspect of BOTOX® parties can be inviting, and the cost will generally be lower, but there are some risk factors, such as the fact that there is usually alcohol involved, which can increase bruising. You should avoid drinking alcohol for 24 hours after a BOTOX® Cosmetic injection.
In a party setting, the injections will usually be performed by one of the following:
Licensed physician

Registered nurse (RN)

Nurse practitioner (NP)

Physician assistant (PA)
Are BOTOX® Parties Legal?
BOTOX® parties are legal in some states and banned in others. 
For instance, in California, BOTOX® Cosmetic can only be injected by registered nurses, licensed vocational nurses, and physician assistants under the direction of a physician. 
Legality aside, BOTOX® parties have come under fire in most areas due to problems that have occurred. Uncontrolled BOTOX® Cosmetic usage is on the rise and can contribute to an increase in negative side effects.
Why Is a BOTOX® Party Not Safe?
At someone's house, you are not guaranteed a sterile, clean environment. This leaves the BOTOX® Cosmetic recipients at risk for bacteria and infections. Another reason that BOTOX® parties should be avoided is the lack of medical care on standby if something goes wrong. 
There are instances where people have negative reactions and side effects from BOTOX® Cosmetic, which can be better managed at a proper medical facility.
Another factor to consider is the experience and professionalism of the person giving BOTOX® Cosmetic treatments. They may not be licensed and could very well not have the correct qualifications and licenses. The source of the actual BOTOX® Cosmetic itself may be questionable, and you might be getting a substandard product which could cause various problems.
That last thing you want is to expose your guests to something unsafe, so the best way to get BOTOX® Cosmetic treatments and injectables is to approach a qualified, highly professional medical facility where you can get the safest, most effective results.
Interested in BOTOX® Cosmetic in Fresno, CA?
If you are interested in BOTOX® Cosmetic injections in Fresno, California, contact Aspire Medispa. The Aspire Medispa is under the direction of Mark Chin, M.D., M.P.H.
Call us today at (559) 435-8477 or fill out our online contact form.