What Are the Best Medispa Treatments for Social Media Influencers?
Posted May 03, 2021 in Injectables, KYBELLA®, Laser Treatments
3 Minute Read: 
For the next several years, we may see the viral stardom of beauty bloggers and vloggers play a huge role in setting trends for what patients desire across the country. 
Today, our world is largely driven by social media, so it is not surprising to see the significant impact created by social media influencers in the beauty market industry.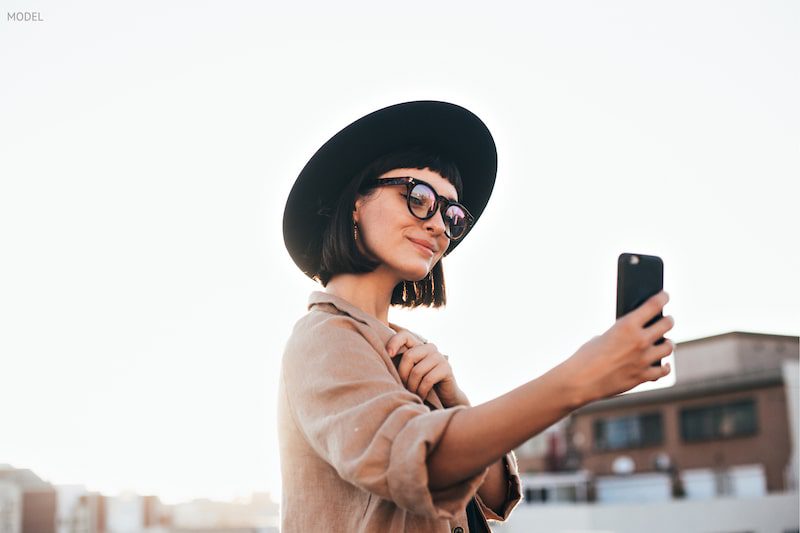 Influencer marketing offers significant opportunities for cosmetic clinics to connect with prospective clients. 
By reviewing skincare products on Instagram or vlogging about their aesthetic journey on YouTube, influencers can make a more organic and relevant connection with a highly desired target group in the local community.
Aesthetic Treatments Options
More and more people are turning to quick, pain-free, effective nonsurgical procedures to maintain or enhance their appearance. Such cosmetic treatment options transform the face or body with little to no recovery downtimes.
As a social media influencer, you may want to choose medispa treatments that your viewership and followers can easily access. Choosing a treatment with minimal requirements for candidacy may be beneficial not only to a patient's skin but to the marketability of your channel. 
Most of these treatments also usually require a smaller initial investment than a surgical procedure and produce instant results with fewer risks and side effects.
At the Aspire Medispa, we offer a range of nonsurgical cosmetic procedures, all of which have become extremely popular for the results they produce. 
Most of the procedures seek to address issues of facial skin aging such as wrinkles, deep creases, loss of facial volume, and uneven skin tone and texture concerns. 
While such procedures do not create permanent results, they temporarily enhance an individual's appearance and delay the signs of aging.
Our nonsurgical treatments can help you:
Smooth Wrinkles and Other Signs of Aging 
Injectables, whether in the form of BOTOX® Cosmetic or dermal fillers, take the edge off aging, helping maintain a younger appearance. 
Depending on the type of injectable, they are designed to reduce signs of aging by smoothing out wrinkles and fine lines or restoring youthful facial contours by restoring volume and augmenting lips and cheeks.
Even Skin Tone and Improved Skin Quality
HydraFacial® MD Elite treatments can smooth and improve the appearance of the skin quite effectively. Dry skin is very common and can impact your appearance on your social media feed or IRL.
Learn more about how the HydraFacial® MD Elite can help return moisture and hydration to your skin.
Other skin rejuvenation treatments, such as the elōs® laser techniques, offer amazing benefits for sun-damaged, uneven, and aging skin.
Eliminate Double Chin
KYBELLA® is our go-to treatment for eliminating unwanted fat from beneath the chin.
Learn more about how KYBELLA® works to eliminate submental fat.
Interested in Learning More?
The advancement in technology has introduced innovative cosmetic procedures that are more accessible and affordable. 
Are you looking for a specific nonsurgical treatment? 
Don't hesitate to contact us to learn more about our range of nonsurgical skincare treatments that can help refresh and revitalize your appearance. Get in touch with us at 559-435-8477 or fill our online form to schedule a consultation.