What Are the Most Versatile Laser Treatments? The Power of Lutronic® Infini™ and LaseMD™ Laser Systems
Posted December 15, 2020 in Fractional Laser Treatments, Laser Treatments
2 Minute Read: 
Lutronic® is a leading provider of advanced laser and RF technology, providing superior devices in the medical and cosmetic industries. Using Lutronic®'s fractional laser resurfacing solutions, medical professionals, such as plastic surgeons and dermatologists, can quickly solve various cosmetic issues, including hyperpigmentation, wrinkles, stretch marks, and acne scarring.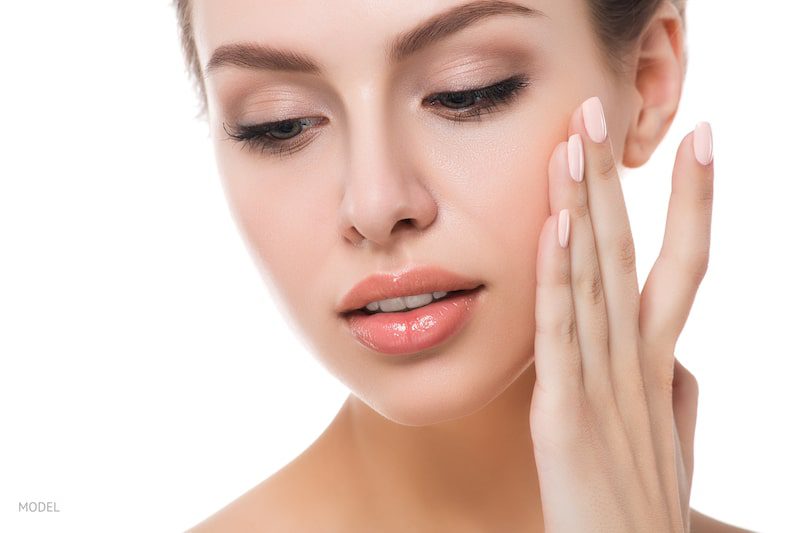 The Lutronic® Infini™ and LaseMD™ laser treatment devices offer an effective means of treating skin-related medical issues without the need for surgical enhancement. An upside to using these skin rejuvenating laser systems is that they are versatile. 
They can be used to remedy skin issues on different parts of the body, such as the face, neck, and other body regions.
What Are the Techniques Involved in Lutronic® Laser Treatments?
Fractional laser skin treatment methods use a combination of radio frequency, micro-needling, and ampoule serum protocols. Lutronic® Infini™ laser device utilizes 3D fractional volumization. It features gold-coated micro-needles that use radio frequency energy to penetrate deeper into the skin. This action introduces ampoule into the skin, which stimulates the production of new collagen. As a result, it creates a tightening and lifting effect on the skin, leaving you with a rejuvenated, smooth, and beautiful complexion.
For many years, radio frequency and micro-needling have been individually applied in anti-aging treatment techniques. It is only recently that doctors and skin care professionals have used the two methods simultaneously. Instead of using micro-needling alone, they discovered that radio frequency-enhanced micro-needling provides a higher intensity treatment, leading to exceptional cosmetic outcomes.
What Is the Difference Between Fractional Laser Skin Rejuvenation and Other Treatment Methods?
Today, there are many anti-aging treatments and advanced cosmetic therapies. Because of this, choosing the right one for you can be overwhelming. Most people are familiar with traditional therapies, such as Intense Pulse Light (IPL), because it is a treatment option that skin care professionals and plastic surgeons have used for many years.
Thanks to technological advances, we now have laser-based fractional skin rejuvenation therapies, such as the Lutronic® Infini™ and LaseMD™ laser treatments. 
Other skin rejuvenation techniques, like IPL, use short bursts of intense light to penetrate deep into the skin to remedy various blemishes, such as unwanted hair follicles, brown/dark spots, and blood vessels.
On the other hand, laser treatments use laser energy, which offers enhanced power and precision when treating skin issues. An advantage of laser treatment is that it leverages fractionated technology. It works only on target areas of the skin without affecting the surrounding skin.
Fractional laser therapies are safe and deliver excellent results.
Interested in Learning More?
Still have questions? Aspire Medispa is here for you. Feel free to call us at (559) 435-8477 or fill out our online contact form today!