What Is the Best Injectable for the Cheeks?
Posted March 12, 2019 in Injectables
Full and lifted cheeks are a sign of youthfulness and contribute to the overall shape and structure of your face. Unfortunately, they are also one of the first facial features to show the effects of time and gravity. Natural aging, sun damage, and environmental factors all contribute to the gradual breakdown of collagen and elastin in the skin, and when this happens, the cheeks start to sag, and the underlying facial fat disappears. When this occurs, your once round and plump cheeks thin, and your midface takes on an aged appearance. While there are several surgical procedures to restore youthfulness to the cheeks, dermal fillers are an excellent alternative for patients looking for a nonsurgical option.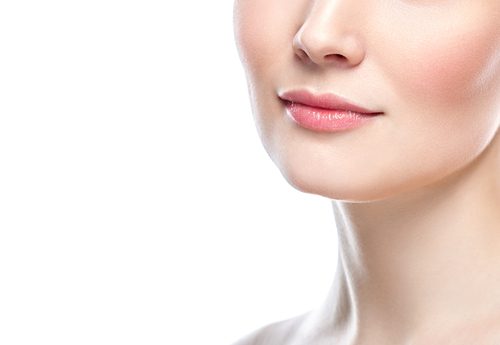 What Kind of Dermal Fillers Are Used?
There are many dermal fillers on the market to choose from, and while they all work to counteract the signs of aging, each has a specific application. It is best to use hyaluronic acid fillers to restore volume to the cheeks. Hyaluronic acid is a common ingredient for many injectable treatments since it is a synthetic derivative of a natural substance found in the body. Hyaluronic acid is responsible for keeping your skin and connective tissues firm, hydrated, and refreshed, contributing to a youthful appearance. When hyaluronic acid is used, it allows moisture to bind to it, allowing for natural-looking volume with smooth plumpness.
JUVÉDERM Voluma® XC
JUVÉDERM Voluma® XC is one of the many JUVÉDERM® products that restore youthful contours. Voluma® XC is made from hyaluronic acid and is designed to restore volume to naturally thinning or flattened cheeks. This treatment is FDA-approved and results can last up to two years, which makes it a long-lasting dermal filler. JUVÉDERM Voluma® XC treatments can eventually be repeated as often as needed to maintain volume and shape.
JUVÉDERM® Ultra
JUVÉDERM® Ultra is a non-surgical dermal filler made of hyaluronic acid gel to smooth out wrinkles and nasolabial folds along the nose and mouth. It can also be used to plump the skin and produce new collagen to the cheeks to help you achieve a more youthful facial appearance.
JUVÉDERM® Ultra Plus
JUVÉDERM® Ultra Plus is a thicker version of JUVÉDERM® Ultra that contains lidocaine. It can be used to address more severe facial imperfections like deep wrinkles and lines. This treatment can also treat depressed areas along your cheek to give you a more plumped and rejuvenated appearance.
Restylane®
Restylane® is another hyaluronic acid filler that restores natural volume and youthfulness to the cheek area. Restylane® is ideal for patients with fine lines, wrinkles, and volume loss in the midface who are looking for an additional lift. Results from Restylane® injections typically last around one year.
To find out more about how these fillers can restore volume to your cheeks, contact Aspire Medispa to set up a consultation by calling (550) 517-3606 or by filling out our online contact form.