9 Tips to Get the Best Results With LATISSE®
Posted January 26, 2023 in LATISSE®
2 Minute Read: 
If you want longer, thicker eyelashes, LATISSE® has you covered!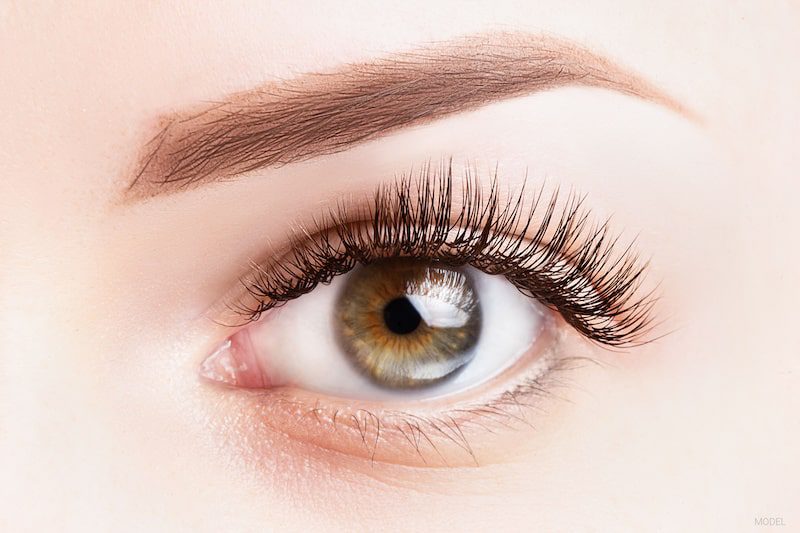 This popular beauty product is FDA approved, and its ability to grow new eyelashes is well-documented. The following tips can help you get the most out of this innovative treatment.
1. Use on
Upper Lash
Only
Apply LATISSE® to the base of the upper lashes only (NOT your lower lashes), and wipe off any excess product. Putting LATISSE® on lower lashes may cause hair to grow in unwanted areas.
2. Use It in the Morning
if Possible
Use LATISSE® in the morning rather than at night so that it doesn't rub off onto your pillow. In the morning, put on any eye cream or concealer you use before using LATISSE®. 
Once the product is dry, you can apply eye makeup.
3. Keep It Handy
Keep LATISSE® next to your daily vitamins, skin care products, or toothbrush to make it easier to remember to use every morning, as this is crucial to receiving the results you desire.
4. Use Only
One Drop
Per Day
Using over one drop of LATISSE® when applying or using more than once daily will not make it work faster but will waste product and potentially cause irritation.
5. Look for Changes in a Month
You'll start to see changes after about a month, but your lashes will keep growing as long as you use LATISSE® daily. Ideal results take between three and four months.
6. Use the Cap
To get the most out of your bottle of LATISSE®, place one drop of Latisse into the cap and dip the brush. Apply to the skin at the base of your upper lashes. One drop is designed to be enough to cover both eyes.
7. Avoid Contaminating Your Applicator or Bottle of LATISSE®
Don't touch the tips of your LATISSE® bottle or applicator or allow them to touch any non-sterile surface, as contamination by common bacteria may cause infections.
8. Remove
Contact Lenses 
If you wear contact lenses, remove them prior to applying LATISSE®, and wait at least 15 minutes before reinserting them.
9. Maintain Results
Using
LATISSE® Every Other Day
Once your lashes are the length and thickness you want, you can start using LATISSE® every-other-night, instead of every night. 
If you stop using LATISSE® completely, your lashes will return to the way they were before treatment. 
Use LATISSE® on Eyebrows Too
If your eyebrows are sparse, you may be able to use LATISSE® to enhance their appearance as well. Individuals with light-colored eyebrows should be aware that this product tends to darken hair, which may or may not be a desired side effect.
The FDA approves LATISSE® for eyelashes but not for eyebrow use. Ask your provider if you're a good candidate for this off-label purpose.
Finding LATISSE® in Fresno, CA
Dr. Chin is a highly respected, board-certified plastic surgeon, and his Aspire MediSpa, located in Fresno, California, offers LATISSE® along with a wide variety of advanced non-surgical skin and body sculpting treatments.
Call our Fresno MediSpa today at (559) 435-8477 to learn more about LATISSE® or schedule a consultation.