How Effective Is Ultherapy®?
Posted December 21, 2022 in Ultherapy®
3 Minute Read: 
Many men and women feel frustrated with the signs of age on their faces. Wrinkles, fine lines, and skin laxity all contribute to a more aged and tired appearance that makes them look much older than they are. 
While facelift surgery is one of the most trusted and effective surgical procedures available, it is an invasive procedure that is not always necessary. Because of these reasons, many people choose a nonsurgical alternative to facelift surgery, and Ultherapy® is one of the safest and most effective of these options.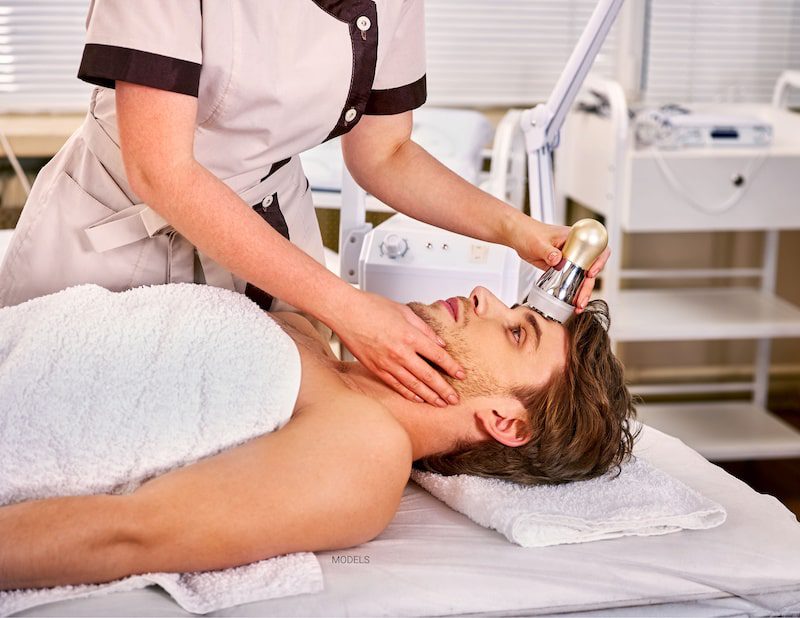 Ultherapy® is quickly becoming one of the most popular facelift alternatives; however, many men and women do not know about this treatment and the stunning results that can be achieved from it. 
To help answer any questions you may have, this blog will look at Ultherapy® to show you what all the hype is really about.
What Is Ultherapy®?
Ultherapy® is a nonsurgical treatment that offers many of the same results as facelift surgery. 
Instead of a scalpel, Ultherapy® uses a handheld device to deliver ultrasonic waves that target specific areas of the face, neck, and chest. These waves penetrate the skin to heat the underlying tissue without harming the skin or surrounding tissue and muscle. This heat stimulates collagen, which is important because collagen is responsible for the strength, health, and overall quality of the skin. 
With the increased collagen, patients will notice tighter and more lifted skin in the treated areas.
Most Ultherapy® sessions are completed within an hour, and since there is no required recovery or downtime, many men and women choose to have this procedure performed during their lunch break. After your treatment, you can return to your normal, daily activities (including work).
What Are the Benefits of Ultherapy®?
Whether you struggle with wrinkles, fine lines, or loose skin, Ultherapy® can offer a temporary solution to you. And unlike a facelift, which is used to treat only the lower two-thirds of the face (from the cheeks to the neck), Ultherapy® can help correct age-related concerns from the eyebrows to the chest. 
After your Ultherapy® procedure, you can look forward to tighter, firmer skin that can help you look and feel younger than you have in years. And while many nonsurgical treatments offer short-term results, your Ultherapy® results can last two years, with some patients reporting results lasting up to five years! 
Additionally, where many other skin treatments require multiple treatment sessions, you can achieve the look you desire after only one Ultherapy® treatment (which also saves time and money).
Besides the stunning physical results that Ultherapy® offers, one of the most important (if not the most important) aspects of Ultherapy® is that you can feel more comfortable and confident with your facial appearance after your treatment. 
Why Should You Choose Aspire MediSpa for Your Ultherapy® Treatment?
At Aspire MediSpa, Dr. Chin and his staff are dedicated to helping their patients achieve the stunning and transformative results they desire. Our patients' comfort and the quality of their service are at the forefront of everything we do. With our knowledge, skills, and experience, you can feel confident that you will be able to look and feel the way you've always wanted. Schedule your consultation today!
Interested in Learning More?
If you are interested in Ultherapy® or any of the other nonsurgical treatments we offer at Aspire MediSpa, give us a call today at (559) 517-3606 or fill out this form to schedule your personalized consultation.