The Plastic Surgeon's Guide to Nonsurgical Cosmetic Treatments
Posted February 15, 2022 in Laser Treatments
4 Minute Read:
There is a wide variety of nonsurgical cosmetic procedures available today, and if you're confused about which treatment is best to address your unique issues, you're not alone. 
To get a qualified professional opinion, we asked board-certified plastic surgeon Mark Chin to weigh in on some of these alternatives to cosmetic surgery.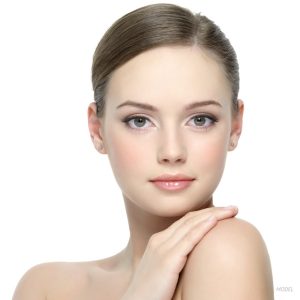 Dr. Chin endorses several nonsurgical skin treatments, and his Aspire Medispa provides them in Fresno, California. These state-of-the-art procedures can address a number of skin concerns.
Energy and Laser-Based Procedures
Some of these treatments can address more than one concern and are categorized based on their most significant impact.
To Treat Wrinkles, Tone, and Texture
Active/Deepfx™
Active/DeepFX™ is a fractional CO2 laser that precisely targets deep dermal layers on the face, neck, chest, arms, hands, and around the eyes and lips. It works by ablating the top layer of skin while triggering collagen formation and tissue regeneration.
This treatment improves the tone and texture of your skin while also diminishing wrinkles and fine lines. After the procedure, new collagen gradually builds over time, and the skin typically continues to improve for up to six months. 
elōs® Sublative RF 
The RF in elōs® Sublative RF stands for the radio-frequency technology used to stimulate the collagen needed to replenish the skin and reduce mild to moderate wrinkles and minor imperfections in your complexion.
Sublative RF offers a less ablative approach, causing minimal disruption while delivering radio-frequency energy into the deepest layers of skin to form a matrix of micro-wounds. 
The surrounding healthy skin produces new collagen as the wound healing process begins, leading to smoother, younger-looking skin.
Lutronic® Treatments
The LaseMD™ by Lutronic® is a fractional, non-ablative system that encourages collagen and elastin growth throughout the layers of your skin. This treatment is the least invasive of these skin resurfacing options, leaving the top layers of skin undamaged. LaseMD™ works to enhance the condition of your skin over time for long-lasting results.
The Infini™ micro-needling and radio-frequency system by Lutronic® is an RF micro-needling procedure and is safe for all skin types. It is approved by the FDA for the treatment of facial wrinkles.
These Lutronic® Treatments can rejuvenate the skin on your face, neck, jowls, and décolleté.
To Treat Discoloration and Sun Damage
elōs® Plus FotoFacial Skin Rejuvenation Treatment 
elōs® Plus FotoFacial skin rejuvenation can be used to counteract damage and discoloration caused by sun damage, age, or rosacea. It can be used to lessen hyperpigmentation, melasma, wrinkles, and skin laxity. Treatment involves pulses of bright light and radio-frequency energy being directed at the skin.
Because each elōs® treatment is gentle, most patients require five or six elōs® treatments to see the desired results, and they are performed every three to four weeks.
The Vbeam® Perfecta 
The Vbeam® Perfecta is a pulsed dye laser that delivers laser energy into the skin to help erase signs of aging like wrinkles, brown spots, and uneven pigmentation. This treatment also addresses deeper concerns like birthmarks, freckles, rosacea, port wine stains, and acne scars but is most effective on red discolorations.
To Tighten Skin
elōs® SUBLIME
elōs® SUBLIME is a noninvasive skin treatment that tightens and lifts facial skin with little discomfort and no downtime. The technology behind elōs® SUBLIME combines radio-frequency and infrared light energy to stimulate collagen production, tighten sagging skin, and reduce fine lines and wrinkles.
Ultherapy® 
Ultherapy® gently heats the skin's tissues with ultrasonic waves, which visibly tightens the skin to appear more lifted and toned. Treatment with Ultherapy® reduces the effects time and gravity have on the face and brow while providing a more pleasing contour to the neck, jowls, and under-chin area.
The Lutronic® Treatments mentioned above also show promise in tightening loose facial and neck skin. 
Comprehensive Treatment to Address Discoloration, Loose Skin, Wrinkles, and More 
Triniti Plus takes a three-prong approach to combat the signs of aging:
IPL (intense pulsed light) laser treatment

– This treatment causes darker pigmentation and redness to fade while evening out skin tone. The light energy is directed deep into the skin, targeting and breaking down the pigment in sunspots, redness, and other areas of hyperpigmentation. 

The Sublime treatment

– This part of the procedure is designed to stimulate collagen and tighten facial skin. Radio-frequency energy promotes collagen growth deep within the dermis, which smooths wrinkles, leaving skin feeling healthier and more youthful.

The Sublative treatment

– This final step uses another radio-frequency treatment to correct imperfections, including wrinkles, acne scars, and large pores.
Interested in Learning More?
Give the team at Aspire MediSpa a call today at (559) 435-8477 or fill out this form for a personalized consultation and evaluation.