What Are the Most Popular Dermal Fillers?
Posted June 15, 2020 in Injectables
2 Minute Read: 
Over time, your facial tissues thin out, leading to facial lines, wrinkles, and other common signs of aging. While little could be done about this fact in the past, today, there are multiple methods of restoring the face's youthful appearance. Dermal fillers are being used to work all sorts of magic from smoothing fine lines and wrinkles to enhancing cheekbones to plumping the lips, leaving you with a more youthful and balanced profile.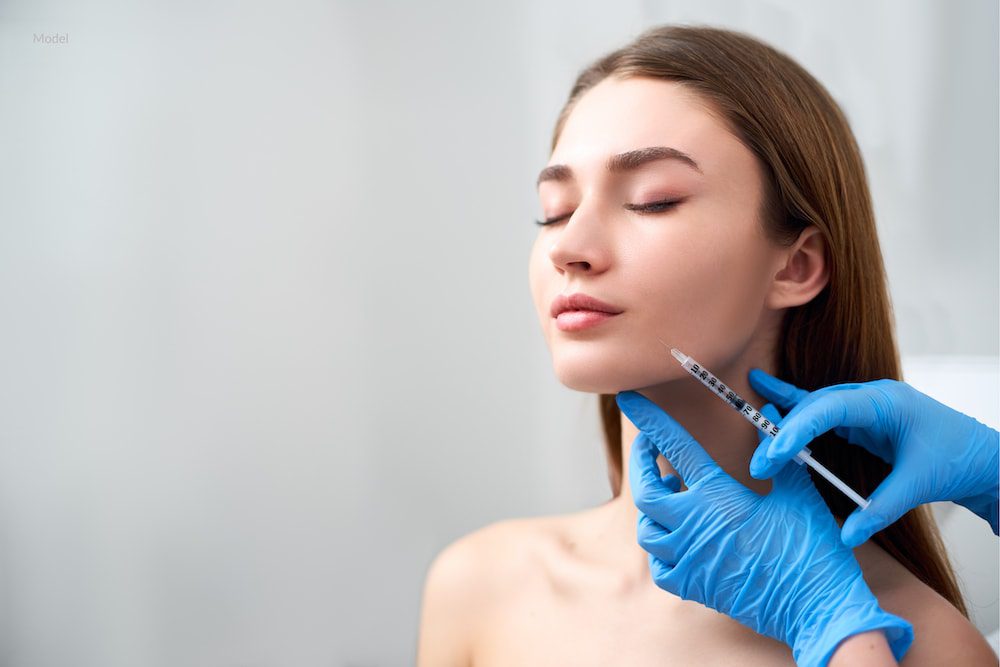 What Are Dermal Fillers?
Dermal fillers are injectable treatments that help to replace lost volume and stimulate collagen and elastin in the skin. They come in a variety of forms based on their composition. Historically, collagen was the most common filler (either natural or synthetic), but a more popular option is starting to take hold: hyaluronic acid fillers. Hyaluronic acid (HA) is a naturally occurring molecule found in the body that attracts moisture to the tissues and provides lasting hydration to the skin.
Hyaluronic acid fillers account for a sizable share of the overall injectable dermal fillers market. This is primarily because of their biodegradable nature, safety profile, and high compatibility with the human body. 
It is projected that the global hyaluronic acid-based dermal fillers market size will increase exponentially, reaching an estimated 5.9 billion by 2026.
What Are the Types of HA Dermal Fillers?
Some of the most popular dermal fillers include:
JUVÉDERM VOLBELLA® XC 

Restylane® Lyft

Restylane® Silk
Each of these HA fillers offers unique characteristics that influence the location(s) they should be injected into for outstanding results.
How Do Dermal Fillers Work?
As we age, our body slows down hyaluronic acid production, making the skin lose the capability to retain moisture. Unlike BOTOX® Cosmetic injections that relax the muscles, HA fillers work by drawing water to the molecules, resulting in an almost immediate correction that restores lost volume to your face. They are also used to lift the cheeks, enhance chin and jawline shape and projection, and fill thinning lips.
Since HA fillers are minimally invasive treatments, patients can expect minimal to no downtime. The most common side effects, such as tenderness and bruising, are temporary and mild, and results may last up to one year before the body absorbs the product entirely. 
Since the products are biocompatible and biodegradable, they are gradually broken down and eliminated by the body.
Interested in Learning More?
At Aspire Medispa, we understand that every patient has different aesthetic goals. You will first meet and consult with our medispa staff  to determine if a hyaluronic acid filler is right. Feel free to contact us today by calling us at (559) 517-3606 or by filling out our online contact form to learn more about how our treatment options can lead to more youthful, radiant skin.